These bulletin blogs represent news about Finavon and the South Esk, and my views as a riparian owner. While I may digress at times to write about other places, these are not the views of any other organisation, nor are they designed to promote the interests of any individual or organisation other than Finavon Castle Water and factors affecting the fishery. Tony Andrews
The South Esk
A sea trout river first, and salmon river second; Is that a fair description of the river in 2013?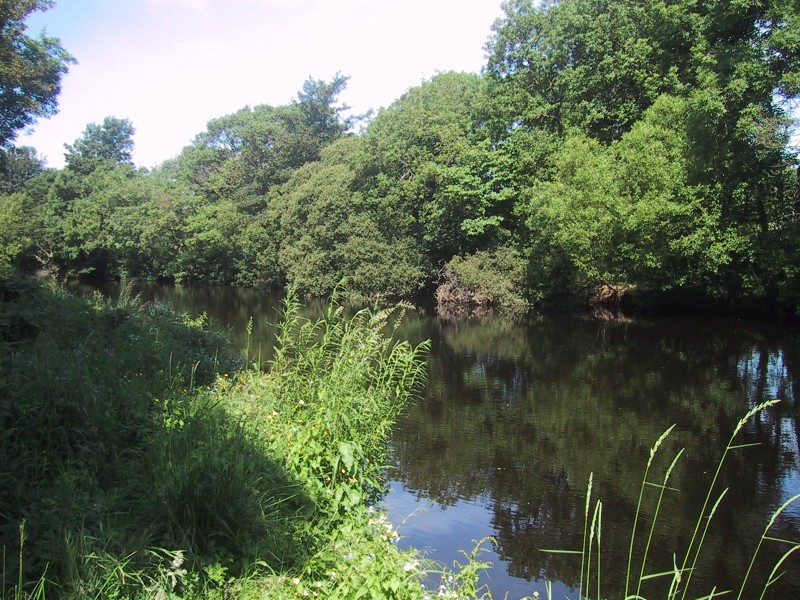 Perfect sea trout water on the South Esk. The pool is Willows
The South Esk has a long and deserved reputation as one of Scotland's great sea trout rivers. In the 1960s it was not unusual for the total catch of sea trout and finnock in the S. Esk District to exceed 20,000. In 1967 the catch was 37,000. Only the Ythan, Deveron and Spey came anywhere close to matching these catches. As far as we know, the South Esk continues to produce good numbers of sea trout smolts, although recent years have seen a decline – possibly from competition for redds and juvenile habitat with salmon. Whether it is this, or marine mortality, which seems more likely, the last five years have seen a severe, but not unprecedented decline in numbers of returning adult fish. Nevertheless, the South Esk remains a top sea trout river.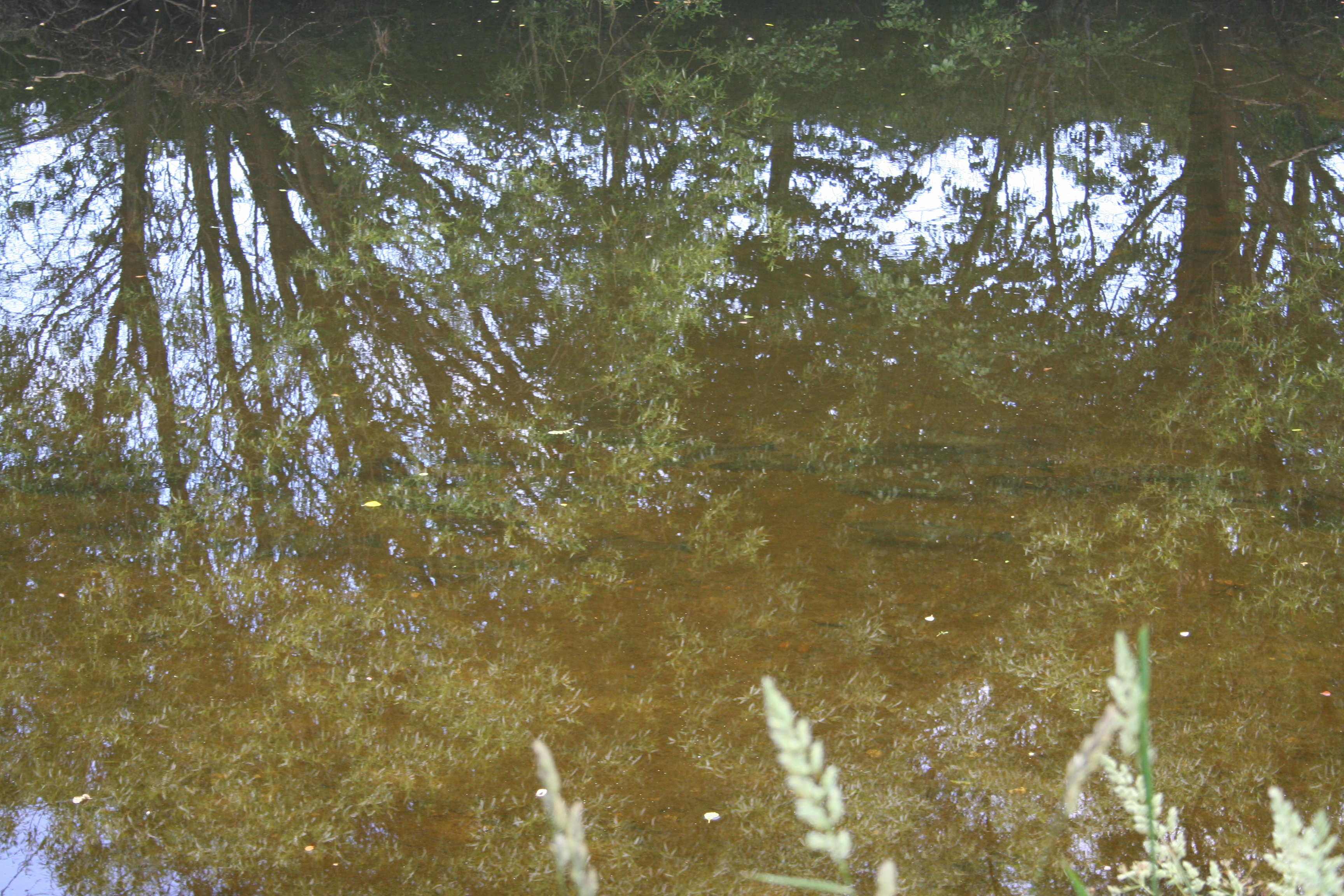 A shoal of sea trout in the Boat Pool on Milton Beat of FCW. July 2013
I have often been asked why the South Esk is so much more productive as a sea trout river than its close neighbour the North Esk. As always with sea trout, there is no easy answer. The river has all the habitat requirements of the sea-going version of Salmo trutta L. – the brown trout, from gravelly upper tributaries to the deep pools and dubs with their quiet, alder-overhung tails. I have seen shoals of 200 – 300 sea trout averaging two and a half pounds in the Dam Pool at Kintrockat, and similar numbers in the Boat Pool at Finavon. But the most impressive show of sea trout that I have seen anywhere is in the Garden Pool at Inshewan. Less than a decade ago this single pool produced over 350 sea trout to night-fishing rods.
Unlike the great sea trout systems of the Western Highlands – Stack, Maree, Shiel, Eilt and Na Shealagh (all now ruined by reckless expansion of salmon farms), there are few big sea trout caught on the South Esk. The century average is just over two and a quarter pounds and the biggest I have ever heard of was a twelve pound fish caught at Inshewan. Sea trout of 5lbs and heavier have never been common.
Until recently the coastal nets South of Montrose continued to take a heavy toll of the South Esk's sea trout stocks, in May June and July each year killing 2,000 to 3,000 fish, in addition to 6,000 salmon and grilse. But now the netsmen have agreed to return their catch of sea trout alive to the sea and they say that none will be sold. You would have thought that we should see more fish in the river as a result.
For anglers visiting the South Esk in June or July to fish for its sea trout, there is a culture of night fishing. There is a group of 30 to 40 anglers who home-in on this little river to fish for sea trout through the short summer nights, and witness the heavy splashes and spreading ripples made by these mysterious fish against a sliver of light in the night sky. The South Esk is (or was) defined by its sea trout. The essence of this little river is the experience of waiting beside a tree-lined pool at dusk for the colour to drain from the landscape and for the bats to start their incessant search above the water for flying insects. The lines of alders against the sky with the dark pools at their roots, and the slow, sometimes imperceptible, draw as a sea trout takes the fly, represent aspects of an angling culture that very few rivers can sustain, and the South Esk is one of these.
My view as a manager, not as a scientist, is that in the long term there is no reason why sea trout numbers should not improve. I say this on the evidence of an increase in terms of prey species biomass around Scotland's coast, possibly as a result of recent colder winters. This increase has been recorded by SNH and marine biologists.  It appears that there is a similar trend in Ireland, the Celtic Sea and Northern England. We cannot be certain why there should be a sudden and unexpected increase in zoo plankton, phytoplankton, sand-eels etc.
What we can say however, is that further afield in the South Norwegian Sea, things are not looking so good with a collapse in herring, blue whiting and mackerel stocks. Interactions between salmon and other species tell us a lot about population dynamics, and gives us insights for explaining the condition of individual fish. To summarise; close to Scotland's shores there seems just now to be plenty of food, but elsewhere the situation is at best patchy. Conclusion? OK for sea trout, not so good for grilse, and OK for 2 sea-winter salmon and the odd 3 sea-winter salmon that survives.
TA 21/7/2013