The last two weeks have been tricky with a disappointing run of late summer 2SW salmon and only a smattering of grilse, many of which are now starting to colour up. Whilst it is true to claim that nearly all the pools hold a fish or two – and there is still a sprinkling of sea trout of various hues and stages of gravidity – the truth is that there are less fish in the middle river than one might expect after a period of such excellent conditions. The only comfort, if that is how it can be described, is that other beats are also experiencing the same problems of encouraging salmon to take. We now need a really good spate, plus some frosty nights, to get the atumn run moving and taking the fly properly.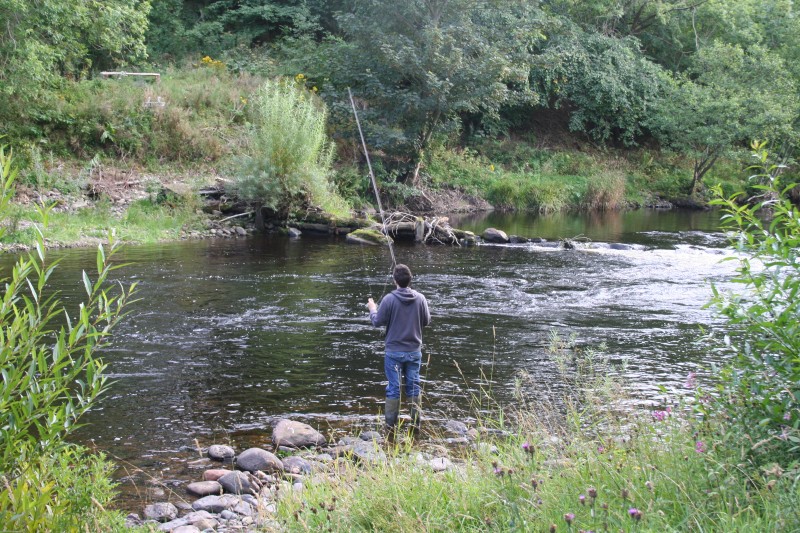 Tom Emerson fishing Pheasantry in August 2010
As is normal with committed optimists, we hope for a better September and October. We haven't yet started to see the best of the autumn run. My belief is that these really start to show immediately after the equinox in the third week of September, although I have seen them appear in a really wet August. In normal years, and I cannot count 2010 as such, we would expect to catch about 65% of the total Finavon catch of salmon and grilse in September and October. Let's hope that the autumn of 2010 brings forth the fruit and substantial runs of fresh, clean salmon.
TA 31/8/2010