These bulletin blogs represent news about Finavon and the South Esk, and my views as a riparian owner. While I may digress at times to write about other places, these are not the views of any other organisation, nor are they designed to promote the interests of any individual or organisation other than Finavon Castle Water and factors affecting the fishery. Tony Andrews
In my last blog I mentioned the shoal of sea trout in Boat Pool. I have been away for a few days and, on my return, paid a visit to the Boat Pool again in bright sunshine. This time, in much more helpful light than on my last visit, I was able to make a rough assessment of the numbers of salmon and sea trout in the section of Milton Beat between Tyndals and Volcano.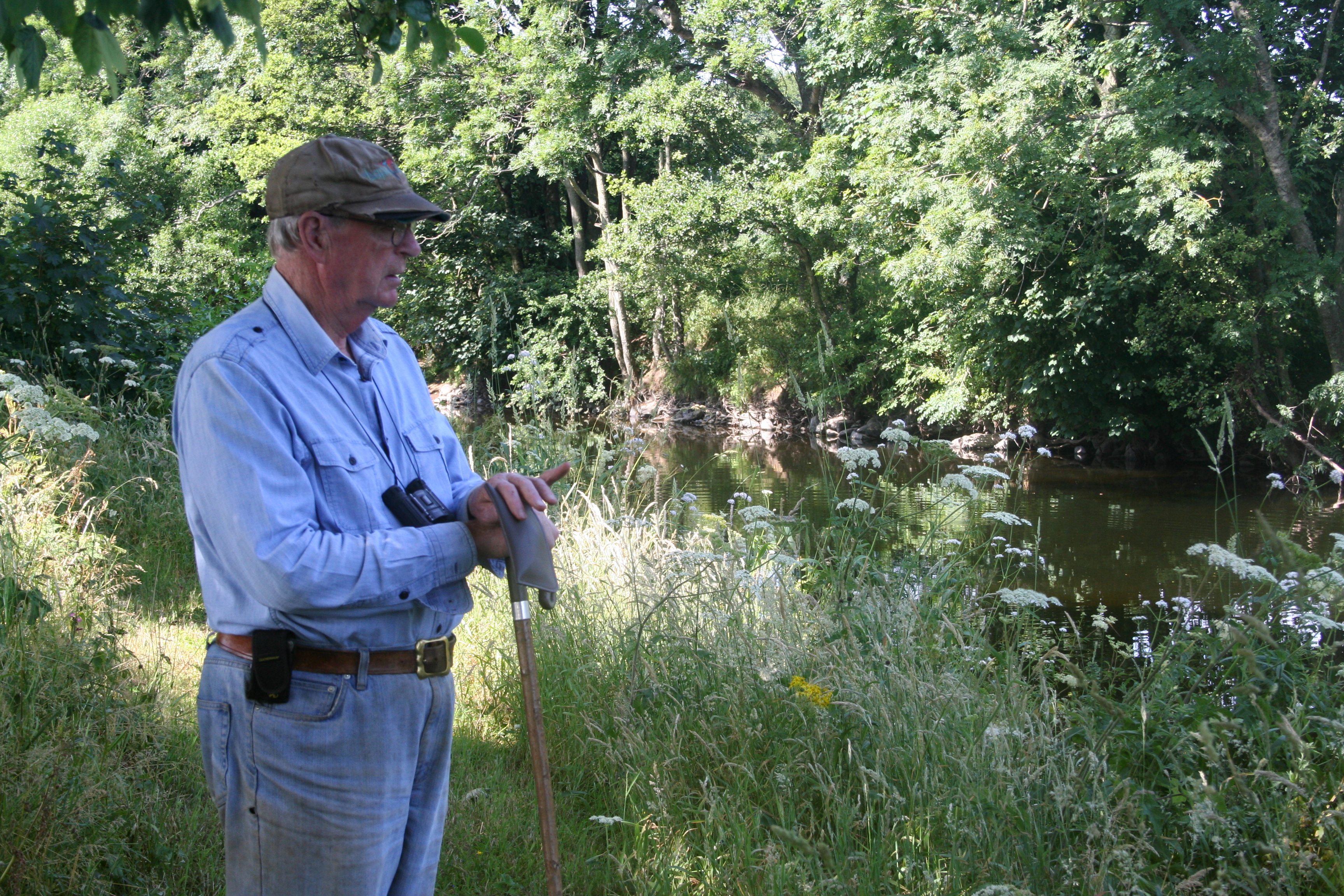 Colin Gibb and I surveyed the sea trout and salmon in Boat Pool on 21/7/2013.
As a result of that informal survey, where we could count numbers of fish lying on the bed of the river in about two thirds of the river width from the south bank, I estimate that there are about 200+ seatrout in that pool and about 20-30 salmon, all lying in the main dub of the pool immediately upstream of Volcano.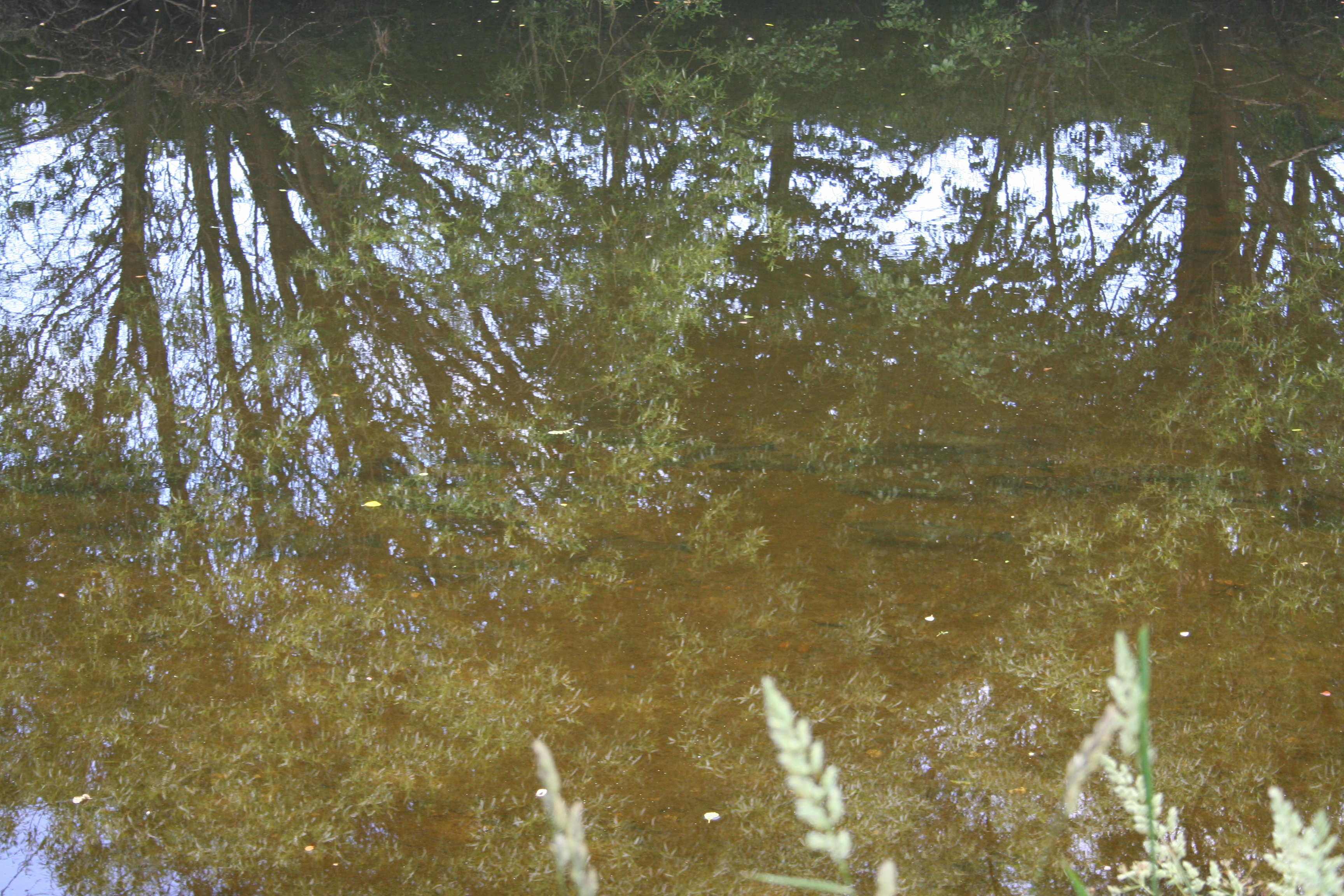 I tried to take some photos (see photo above) from which you can just pick out the grey shadows of little clusters of sea trout lying doggo on the bed of the Boat Pool. The salmon were more elusive, but you can just see one or two of them too – well, perhaps not quite!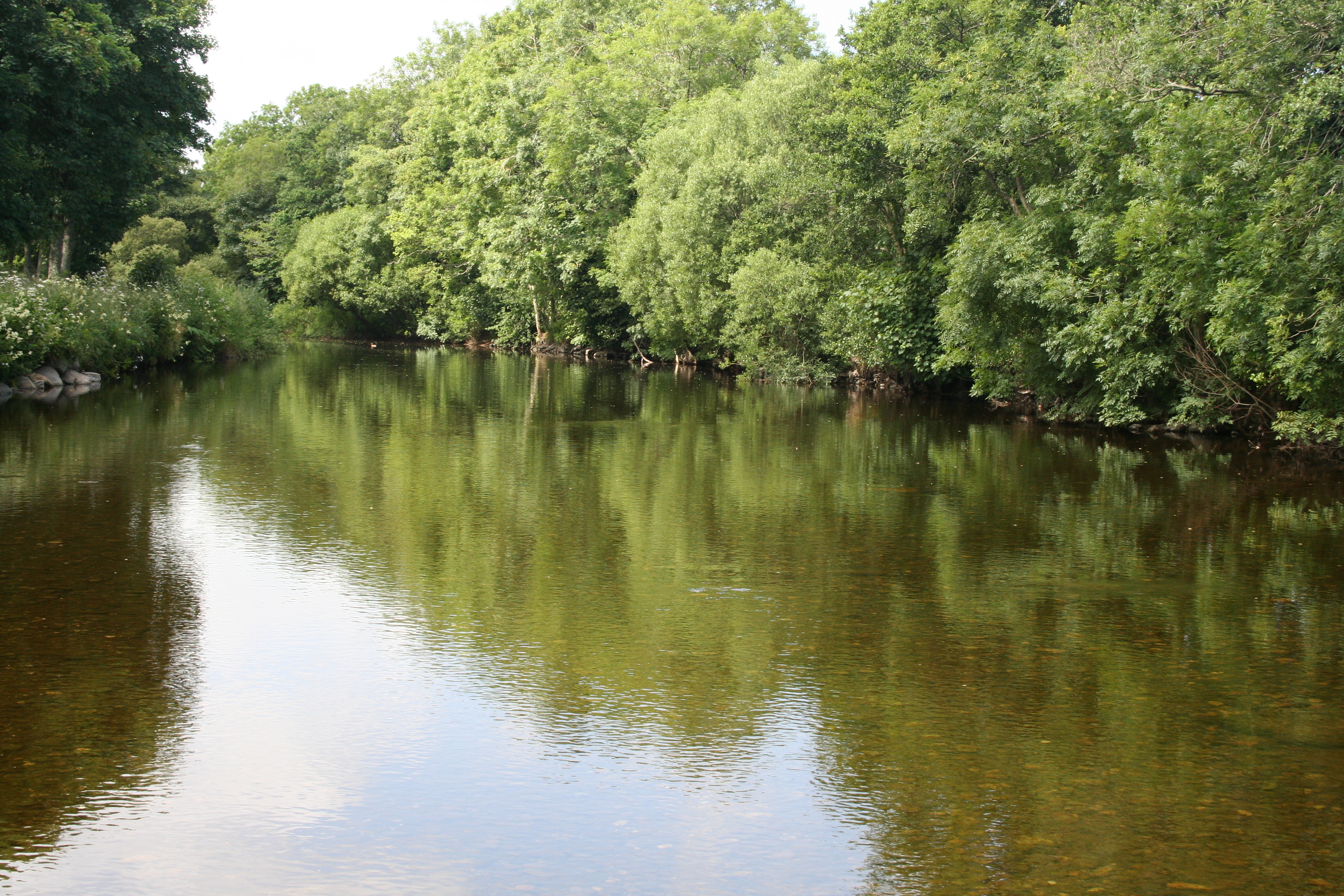 This photo shows the holding section of the Boat Pool in very low water. On 20 July 2013 there were more than 200 sea trout and between 20 & 30 salmon lying quietly in the deeper, shaded water of Boat Pool.
Conditions for catching sea trout at night have been good at times, but more recently, with the high daytime temperatures and rising water temperature, fish have been reluctant to take the fly. Sea trout have been seen in good numbers ion both Red Brae and Boat Pool, but the other pools on all four beats have shown only occasional fish. Some people will argue that the low catches reveal a disastrously small sea trout run.
While I agree sea trout numbers may be less than the abundance traditionally associated with the South Esk, I also acknowledge the capricious behaviour of sea trout in fresh water, and the lack of evidence of numbers, that are so vital to accurate stock assessment. I will continue to argue that fishery management based on guess-work is generally inaccurate and ineffective.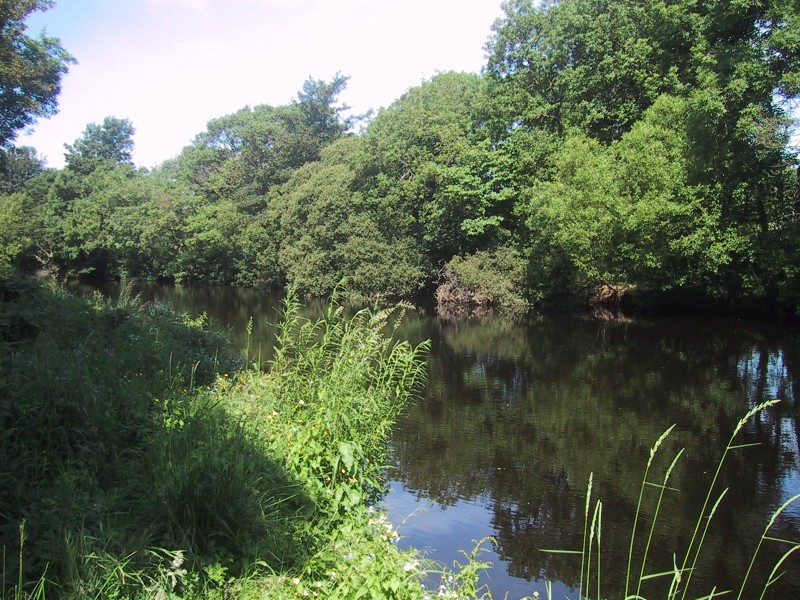 Photo above. Willows (Milton Beat) in the low water of July 2013.
Until management of the South Esk salmon and sea trout fishery is based on sound stock assessment, we will continue to receive knee-jerk calls for hatcheries to be reintroduced to the river (as is happening as I write this blog). While there is certainly a place for hatcheries and stocking in the fishery manager's toolkit, it should not be the first remedy to which we turn on the basis of one or two seasons poor rod catches. Perhaps the first step should be to have a management plan based on the best available assessment of numbers of salmon and sea trout? We can then identify which groups of fish are in a fragile state – close to or below conservation levels – and then take remedial actions in an organised, prioritised and realistic way to target those identified groups.
It is undoubtedly a poor year for sea trout rod fishing, but, as yet there is little evidence of a collapse in sea trout stocks: just an impression that numbers are low. So let's get on with managing our little river on the basis of common sense & good husbandry, supported by science.