These bulletin blogs represent news about Finavon and the South Esk, and my views as a riparian owner. While I may digress at times to write about other places, these are not the views of any other organisation, nor are they designed to promote the interests of any individual or organisation other than Finavon Castle Water and factors affecting the fishery. Tony Andrews
Despite our optimism, not much has happened since my last blog. There are one or two salmon in the pools – left-overs from the spring run. There are also little 'packages' of fresh sea trout dribbling upriver each night, but not very many and they are reluctant to take the fly.
William Wells and the Scottish Oak team are now well into their routine of maintaining paths and dealing with invasives in support of Tillhill Forestry, who are in the middle of their fourth year of intensive spraying of giant hogweed. The four FCW beats look great, in spite of the considerable flood damage done during the winter. We just need some fish!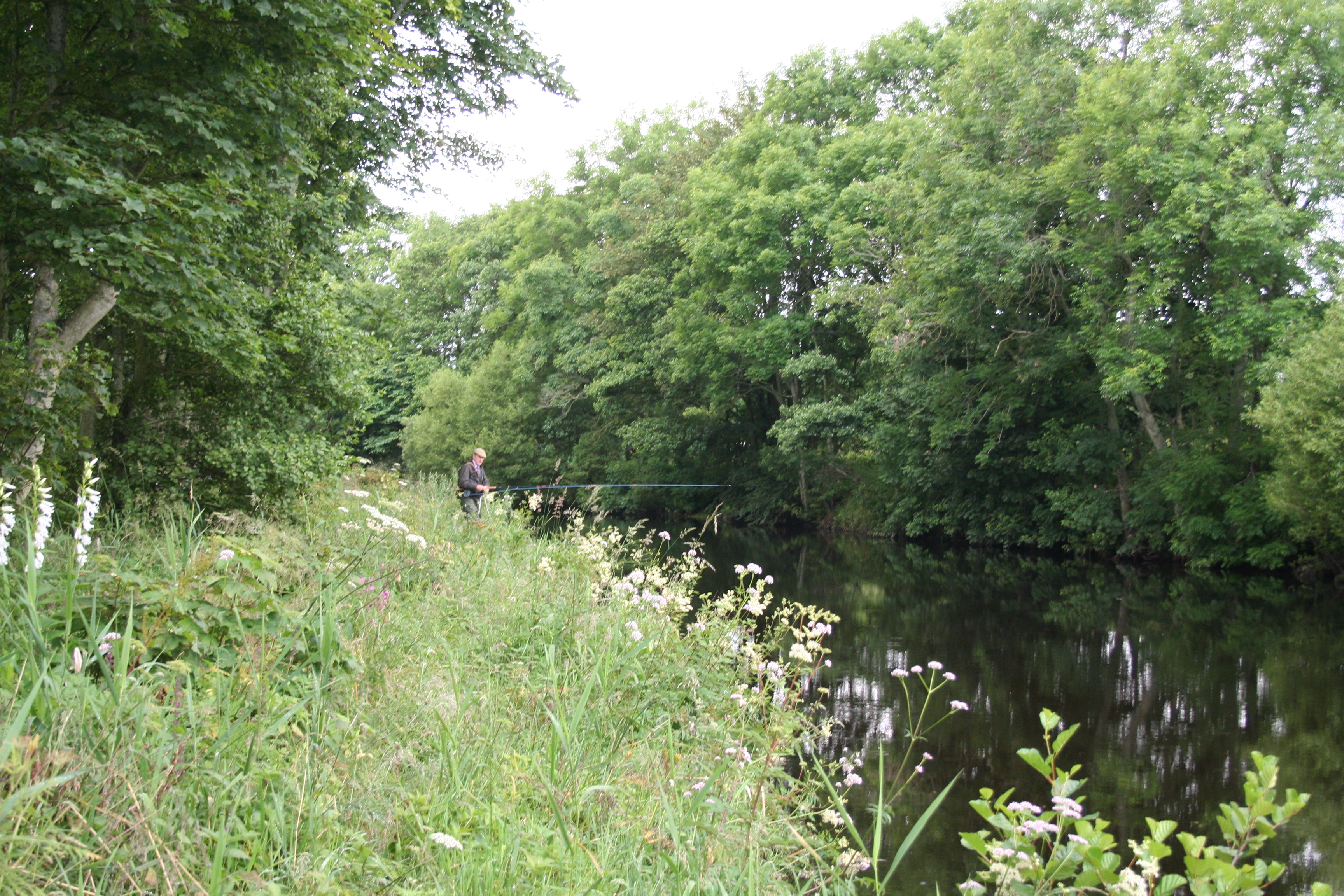 Willows at sea trout time. The angler in the photo is silhouetted against the sky and probably scaring the sea trout shoal in the pool. This pool fishes well after dark in these conditions.
The River itself is in good ply, if a bit on the low side. There are fish in the river, but not many. Rain is forecast for Friday and the tides are big. That combination should see a difference in fish populating Finavon's pools, but you never know.
Simon Walter, our web designer, had a nice 8lbs fish from beeches on Monday and salmon and sea trout are lying in the shadow of the aqueduct.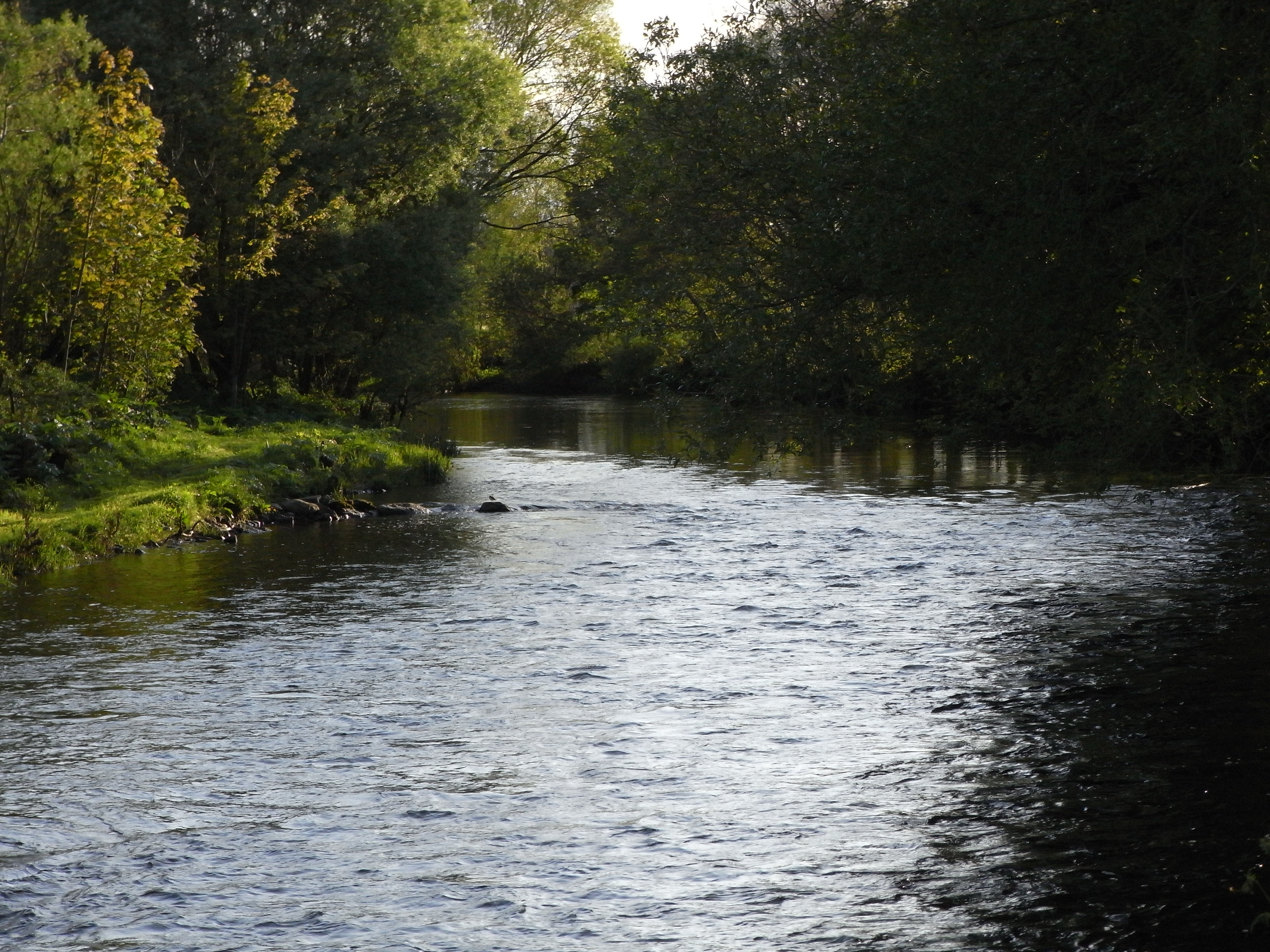 The pool in the photo is called 'Harry's Bar' and is an exceptional pool for a salmon or sea trout in low water. The pool is only 25 yards long but, because of its position at the head of Melgund Pool, there are many fish that creep up from the deep water and lie in comfort in the streamy flow of Harry's Bar.
If you haven't already done so, you might like to visit Finavon Castle Water's FACEBOOK pages for conversations and some trifling observations. I hope my next report will be more fishy!
TA