These bulletin blogs represent news about Finavon and the South Esk, and my views as a riparian owner. While I may digress at times to write about other places, these are not the views of any other organisation, nor are they designed to promote the interests of any individual or organisation other than Finavon Castle Water and factors affecting the fishery. Tony Andrews
Low Water on the South Esk.
I have enjoyed inspecting every inch of the bed of the South Esk between the A90 bridge at Finavon and Marcus House. It is amazing to think that those smooth pools are the result of millenia of scouring. Where we have not interfered too much the bed of the river is sculpted by water and, especially in the dubs and tails of pools, the clear low water shows the scallops, scours, pockets and lies that a varied river bed provides for upstream migrating adults, with security and habitat for feeding juveniles.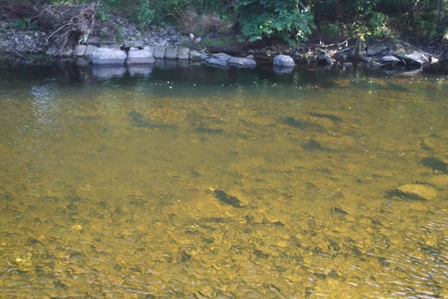 This photo shows the upper section of Frank's Stream in exceptionally low water. There is more silt on the stones (some of which is algae) than ideal, but the photo does show how good the lie is; quite deep water in a spoon shape; ideal for a resting fish, or even a small shoal.
It is encouraging that, even with the pollution caused by intensive farming, our freshwater mussels seem to be thriving. That news was quite unexpected, but it really is good news, and could mark a turn around in habitat and water quality in the river.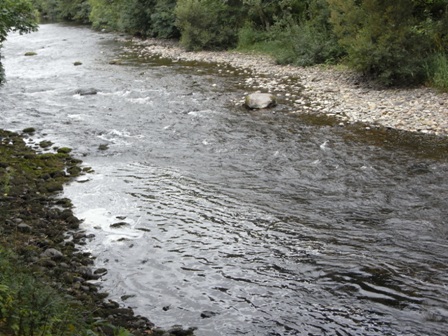 The head of Tyndals Pool in very low water. The Armchair Boulder is nearly dry. Compare this picture with some of the winter photos in earlier blogs!
There have been one or two fish caught in the last few days, and a small grilse lost in Marcus House Pool. Those fish were caught by Mike Forrest and his team of rods who, despite the difficult conditions, persevered and caught fish in the darkness of a September night. Until we get rain there will I think be few fish to report.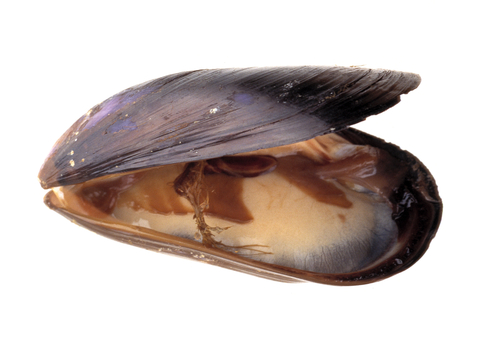 One of the downside aspects of extended low water periods in salmon rivers is that fish tend not to enter the river. Most fish hang around off the estuary. Research shows that in such conditions more than 50% of the incoming migration of adult fish can be lost. We tend to blame such depredation on the mixed stocks nets. We are right to attribute some of the losses to them. But there are also predators, pollution, diseases, parasites and other causes of attrition of the migration to take into account. It is at such times that all exploitation, by nets and rods, should cease until conditions improve. An effective fishery management regime would do that.
TA